---
Welcome!
Welcome to the Short Term Emergency Aid Committee, better known around Yolo County as STEAC. Founded in 1967, STEAC is one of the oldest nonprofit organizations Yolo County. It is located in Davis, a central California community about 15 miles west of Sacramento. STEAC is a volunteer-oriented organization.
STEAC's purpose is to provide immediate, short-term emergency aid to families and individuals with incomes at or below the federal poverty level who live in Yolo County. Assistance includes providing help with food, rental, utility and job readiness. Since 1967, STEAC has provided a critical safety net for those whose needs cannot be met by other charitable or government agencies. For needy residents, it is often the agency of last resort for assistance.
---
Interested in volunteering
in the STEAC Food Closet?
Make a difference in someone's life by helping in the STEAC food closet, which provides food for up to 60 struggling families each week.
Next Training Session
When: Friday, February 15, 3:00 pm to 4:00 pm
Details: Click on the button below to sign up or let us know you are interested in future trainings.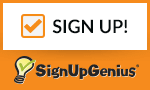 ---
How You Can Help Today
DONATE:
Time - Join us as a volunteer! Click here for more information.
Money to support STEAC's short term emergency aid programs year around. CLICK HERE to donate.
JOIN:
Your neighborhood STEAC Food Project team! Click here for more information.
---
Sign Up for Regular STEAC News Updates
Would you like to get regular news update from our office? CLICK HERE to sign up. We promise that we won't swamp your inbox and will only send important items.
You can also follow us on FACEBOOK.
---